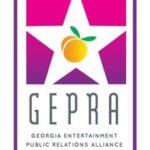 Created in response to a need from the entertainment industry, the Georgia Entertainment PR Alliance provides public relations, branding, traditional and social media, and creative services for entertainment-industry clients operating in Georgia and the Southeast.
​Grunduski Group is a ground-breaking member of the alliance, helping with the creation of the organization's structure, and operation. Grunduski Group's expertise lies in the 50+ years of combined experience serving clients and working with organizations in the the sports and entertainment industry.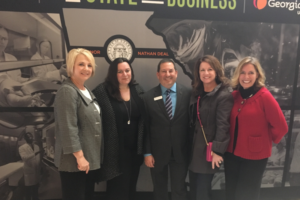 We are eager to work with this wonderful team of PR professionals on this new project," said Terri Grunduski, Co-Founder, Grunduski Group.  "Our past work experience with entertainment companies like Turner Broadcasting, the Atlanta Spirit, the Atlanta Hawks and Atlanta Falcons lends itself perfectly to the industry we are poised to serve, and we look forward to this new venture."
"The explosive growth and success of the film industry in Georgia has been amazing, "said Donna Feazell, Co-Founder, Grunduski Group. "We are excited to work with this talented group of PR colleagues to continue to showcase Georgia's film industry.