Our Advisory Board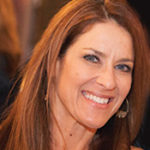 SHANNON MORA
Vice President, Jim Mora Count on Me Family Foundation
A native of Spokane, WA, Shannon attended the University of Washington in Seattle and received her Bachelor of Arts degree in Business Administration; double concentrating in Finance and Marketing. Always present was her exposure to Special Olympics as she cheered her sister, Whittney, and her teammates on at local, regional and state games.
Upon moving to Atlanta, Shannon immersed herself in the city's philanthropic community. Shannon and Jim served as the Co-Grand Marshals for the 2004 and 2006 Special Olympics Summer Games. Shannon was President of the Atlanta Falcons Women's Association which focuses on giving back in the Atlanta community through a variety of ways – Can Drives, Toy Drives, special events and fundraisers, and working with the primary beneficiaries of the organizations. She and a few ladies worked with the Children's Healthcare of Atlanta Children's Hospital system in creating and developing the Holiday Shops designed to allow young patients the opportunity to enjoy the holidays by being able to shop for their loved ones without leaving the hospital. Shannon also served on the Special Olympics of Georgia Board of Directors and the Eagle Ranch Board of Advisors.
While in Atlanta in 2005, Shannon and Jim founded the Jim Mora Count On Me Family Foundation as an avenue to give back to the community and focus on our most precious resource, our children. Shannon currently serves on the Special Olympics Washington Board of Directors. With four active children, she volunteers her time for many school projects, fundraisers and events. As Vice President of the Count on Me Family Foundation, she oversees the Foundation's activities, orchestrates the Foundation's annual fundraisers and thoroughly enjoys closely working with each partner, sponsor and donor.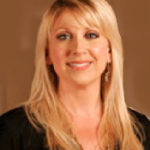 HOLLY FIRFER
CNN Journalist
Holly is an Emmy nominated journalist who started her career in television with CNN, anchoring and reporting for CNN/US, CNN Headline News, and hosting shows such as Housecall, On the Menu and Talkback Live.
She also worked as a correspondent for CNN's Health Unit where she won numerous honors from health and medical organizations for stories she wrote and produced. She was also part of the CNN team that won the coveted James Beard award as a correspondent on the CNN show "On The Menu".
In 2004, Holly made the leap into radio first as co-host of "All Access with Barnes and Firfer" and most recently as DAVE-FM's (WZGC-FM) host of "Music Mornings with Holly Firfer", where she received numerous accolades, including being voted "Sexiest Radio Voice" by readers of "The Atlanta Journal Constitution". She then added the role as co- host on NBC's daily talk show, "Atlanta & Company". Holly has also recently launched her own jewelry line called "Firfer Designs" which has already caught the attention of many newspapers and magazines. She is active in many charities and actively raises money for cancer research and animal shelters. She has also lent her efforts to the fight against autism and diabetes.
Holly is a native of Chicago, Illinois and a graduate of Northwestern University. In her free time she enjoys reading, traveling with her husband Shawn, and being a "mom" to their many animals.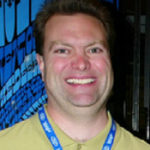 TREY FEAZELL
Senior Vice President and General Manager, Atlanta Hawks

Long-time executive Trey Feazell is the Senior Vice President and General Manager. Feazell oversees all day-to-day operations at Philips Arena, as well as its relationship with Levy Restaurants and Ticketmaster. "Trey's expertise, passion, work ethic and leadership qualities make him immensely qualified for his position," said Philips Arena President, and Atlanta Spirit Executive Vice President Bob Williams. "His contributions over the last decade have been instrumental in establishing Philips Arena as one of the most successful arenas in the world and I have full confidence that he will excel in this increased role." Feazell began his carrer at the Omni Coliseum in 1987 in building operations prior to being named Director of Bookings in 1996, the title he held when Philips Arena opened in 1999. From 2006 to the present, Feazell has served as Philips Arena's Senior Vice President in Charge of arena marketing, bookings, business development and box office services. During his tenure with the building, Philips Arena has garnered consistent top-ten international rankings for concert and event attendance, as well as numerous industry accolades for client service and satisfaction.

TERRI BARNARD
Grants Manager and Foundation Relations, Children's Healthcare of Atlanta Foundation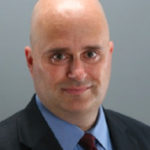 JEFFREY SHARER
Lawyer, Sidley Austin LLP
Jeffrey concentrates in litigation and SEC and PCAOB enforcement work on behalf of accounting firms and their members, as well as in matters related to electronic discovery, computer forensics, and information governance. He has substantial experience in complex litigation, including class actions as well as shareholder derivative and individual claims, and has handled cases throughout the country involving allegations of securities fraud and common law fraud, claims of professional negligence, claims by liquidating trusts and similar entities, and other claims charging professional liability against accounting firms and their members. Mr. Sharer also has substantial experience representing accounting firms and their members in SEC and PCAOB investigations and enforcement proceedings across a wide range of industries. Mr. Sharer also has represented other corporations and professional services firms in a variety of other complex commercial litigation matters in state and federal courts.
Mr. Sharer is a member of Sidley's Electronic Discovery Task Force; a longtime member of the Sedona Conference, the nation's leading nonpartisan law and policy think tank in the area of electronic discovery; and also an active member of the Seventh Circuit Electronic Discovery Pilot Program, a first-of-its-kind, multiyear, multiphase process to develop and improve pretrial litigation procedures related to electronic discovery in the federal courts. Mr. Sharer frequently counsels clients on matters related to the management and preservation of electronically stored information in both litigation and advisory contexts, with particular emphasis on the development and implementation of best practices and on the use of artificial intelligence, statistical sampling, and related tools and techniques to reduce costs and burdens and increased defensibility of process throughout the discovery lifecycle. Mr. Sharer is a frequent speaker on these topics.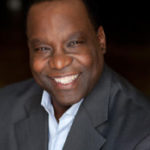 MARK HAYES
News Anchor, KXAS
Mark Hayes co-anchors NBC 5 Today weekday mornings from 5 a.m. to 7 a.m. Mark joined the NBC 5 team in May of 2012. Prior to moving to North Texas, Mark was at FOX 5 Atlanta as the "Good Day Atlanta" co-host in April 2002. Mark's on-air career began in Albany, Georgia at WALB-TV. He has also worked at WOKR in Rochester, New York, KMGH-TV in Denver, WBAL in Baltimore, and anchored in Detroit at WXYZ-TV.
The National Press Photographers Association recognized Mark and his colleagues with a first place national award for outstanding coverage in the 1996 riots following a rock concert at the Red Rocks Amphitheater just outside of Denver. Mark's proudest accomplishment is the nearly ten hours he spent on the air anchoring coverage of the Fulton County courthouse shootings. From the Friday morning he began alerting viewers on the whereabouts of the suspect, right through Saturday afternoon's surprising and intriguing arrest of Brian Nichols, it was a story he will never forget.
Active in his community, Mark is a member of the Omega Psi Phi Fraternity, Inc. He often travels to schools to talk to kids about a variety of topics including education, self-esteem and drug prevention. He also manages to find time to coach basketball and volunteers for the Boys and Girls Clubs. Although Mark was born and raised in New York, he still has plenty of southern roots to fall back on. His father, a retired teacher and principal is from Clinton, North Carolina, and his mother, a retired social worker, is from Columbia, South Carolina.

RONNIE GUNNERSON
Director of Program Operations, Communication Department
Loyola University Maryland

Ronnie Gunnerson is the director of program operations for Loyola University Maryland's Communication Department's first master's degree program in Emerging Media. In addition to handling all of the administrative work for the program, Ronnie is returning as a professor in public relations as well.
Prior to this role, Ronnie Gunnerson served as the executive director of the ALS Association – DC/MD/VA Chapter in Rockville. Gunnerson most recently taught public relations as an affiliate assistant professor at Loyola University Maryland. Prior to teaching, Gunnerson served as the vice president of corporate communications for the Public Broadcasting Service, where she also served as the founding, interim executive director of the PBS Foundation. Before her employment with PBS, Gunnerson was the senior vice president of corporate affairs for the Turner Broadcasting System Inc., where she was responsible for corporate social responsibility, media relations, employee relations, and state and local government relations.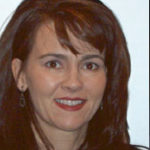 MELISSA OLIVER
Vice President & Investment Officer, Emerging Investor Market
Ms. Oliver received her Associates Degree in Business Administration from the University of Indianapolis. She has over 23 years of banking experience, with most of her experience concentrated in Retirement Planning. Ms. Oliver gained her initial Retirement Planning experience at Indiana National Bank, where she was responsible for participant recordkeeping on 401(k), Profit Sharing, and Money Purchase Plans. Immediately prior to joining The National Bank of Indianapolis in 1998, Ms. Oliver managed the Employee Benefits Division at Peoples Bank Trust & Investment Management Group. She was in charge of plan design, plan implementation, employee education, investment selection, and coordination of participant recordkeeping. Ms. Oliver is a graduate of Cannon Trust School and is certified in employee benefits.