Welcome to the Grunduski Group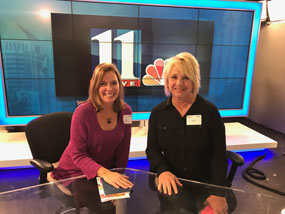 The Grunduski Group is a team of cutting edge professionals with experience and expertise in sports marketing, branding, public relations and non profit management. We provide guidance and support to notable individuals and/or corporations in helping to achieve their marketing and PR goals. The Grunduski Group draws upon decades of work in sports marketing, public relations and media management, web design, communications, social media strategy and non-profit management to ensure that each client's passion is clearly defined and reflected in the mission, purpose, programs and services of their company.
Whether you need assistance with branding, marketing, communications, creating a 501c3, or managing day-to-day operation of your Foundation, to conducting annual events and programs, or support with publicity or even help with meeting annual non-profit legal compliance, the Grunduski Group can serve as consultants to help guide you through the process; it's a team effort to help you make a difference in your community!